Sellers - Making sense of the Selling process
I offer the Ultimate Service for Sellers.
I will walk you through the ins and outs of selling your home from:
Listing, Preparing to sell, decluttering or improving curb appeal to accepting offers, to moving  Day.
So you've decided to sell...Or maybe you are thisclose to listing your home.
Whichever way, you have made a decision to sell...So what's next?.
LETS GET MOVING .....
Please tell me about the property you're looking to sell, using the form below or by
contacting me
directly. Let's get started!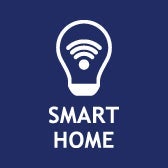 Quick Contact
Lola Oduwole
Coldwell Banker - Prestige Realty
310-638 Broughton St
Vancouver,
BC
V3H 5G9
Phone:
604-809-6317
Email:
lolaoduwole@yahoo.ca