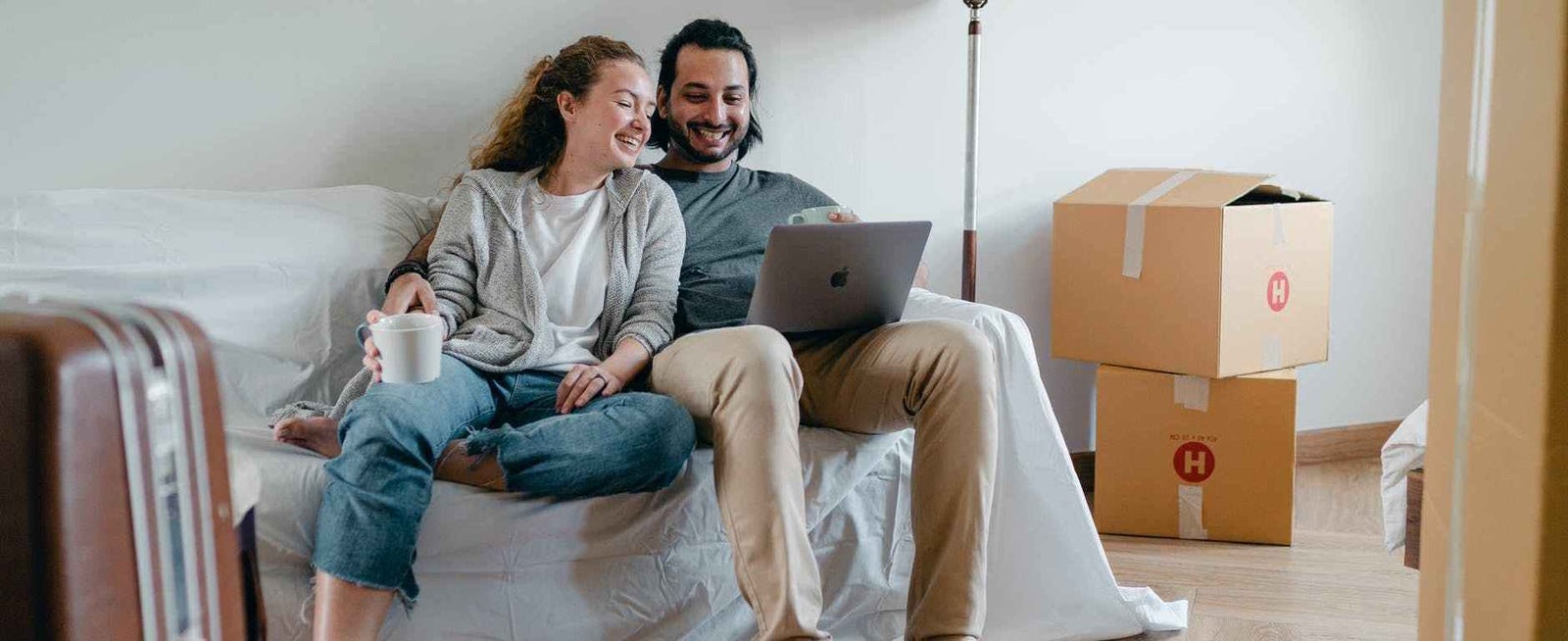 The first month of 2021 is officially over and the Real Estate market seems to be picking up speed. Unfortunately its in the wrong direction for buyers on a limited budget. Inventory is low and Buyers are plentiful.
How the Market doing?. While the official numbers for January 2021 have not been posted yet... what we see in the industry are Multiple Offers, Subject free offers, Cash offers and listings that sell in a matter of hours.  Your challenge will be not just finding a home you like, but also beating out all the other homebuyers who like it and want to make an offer on it, too.So what does a new Home Buyer do? Is the Market going to be like this forever?. The number of homes for sale is low in the Tri-Cities/Lower Mainland, particularly in the price ranges desired by first-time homebuyers. How will you ever be able to find a home with this kind of frenzy you are witnessing. How do you handle rejected bid after rejected bid?Sound painful? Working with my clients ...It definitely is!.
With homes receiving multiple quality offers, buyers must move quickly and strategize to land the house of their dreams.
How will you ever be able to find a home with this kind of frenzy you are witnessing. How do you handle rejected bid after rejected bid?
With homes receiving multiple quality offers, buyers must move quickly and strategize to land the house of their dreams.
Chances are you've been hearing the phrase -
Subject Free Offers
. Typically, when home buyers make an offer, they do so only with contingencies. For instance, they'll buy the home if  the inspection goes well or if they can secure financing.
Be realistic about the inspection and repairs.
But in a seller's market, you may have to consider dropping most or all of your contingencies/Subjects to stand out to sellers, who generally would prefer as few hurdles on the way to closing as possible.Check out guide on which contingencies you should consider ditching and which you should keep at all costs.If your credit history is spotless and you're all but guaranteed to get a home loan, waiving the financing contingency may not be a big deal but you must speak with your mortgage advisor at every step of the way.What about the inspection? Should you waive that?.
Here are some tips for First time Buyers.
House hunting is challenging enough at any time; shopping during a seller's market is a whole additional difficulty level—and that's what would-be buyers are seeing across the country. The supply of homes is low, demand is high, and sellers are in control.
BE READY

-

Get All your finances in order

. Speak to your Mortgage Broker. Get pre-approved. Be aware that for a mortgage over $1,000,000.00, you must have a down payment of 20%.

KNOW WHAT YOU CAN AFFORD

- Chances are , unless you are very lucky in this market, and you have the funds to purchase it, buying a 2 acre property in Vancouver, Coquitlam, Port Coquitlam, Port Moody for under $1,000,000.00 is next to impossible. At that price point of a million dollars, you may be better off looking at a

townhouse

or a larger sized Condo.

HAVE REASONABLE EXPECTATIONS

- In your typical home-selling scenario, buyers make an offer below the seller's asking price, then negotiate upward from there. But in a seller's market, there's little to no room for negotiation. This is not the time to get discouraged and walk away. The house you walk away from in this market will only be $100,000.00 more when you come back.

KNOW YOUR MARKET

- If you are in the market for a detached home with a mortgage helper, you must be aware that this a hot commodity and you have a lot of competition.

BE FLEXIBLE

- With your time and your demands. To succeed in a seller's market, you have to make house hunting a priority—not just something you fit in here and there on the weekends if you have nothing better to do. Treat house hunting as if you were job hunting: Scour listings regularly, and if you see a listing that is a great fit. Follow up promptly with your realtor.

Don't make snap judgments based on listing photos

BE REALISTIC AND KNOW YOUR MARKET

- In seller's markets, it's not unusual to feel outpriced in your favorite neighborhood. But that may merely mean you need to start widening your search perimeters. Buying a home five minutes away by car may be the difference of a few hundred thousand dollars. You have to decide if driving an additional five minutes away is a deal breaker or not.

ALWAYS START WITH YOUR BEST OFFER :.

A competitive market is not the right environment to negotiate a bargain. You may get only one chance to make an offer, and your offer may be one of several the seller will choose from.
You really need to come in with your highest and best. Remember that the offer includes not only the price, but also your financing package and other terms such as the closing date and contingencies.
An method buyers are using to appeal to a seller is submitting a

personal letter with the offer.

The letter's purpose is to show the seller how much it would mean to the family to live there. A lot of times, the seller sees many offers that are essentially what they are. A personalized offer puts a face and a human element to purchasing their home.

HAVE YOUR DEPOSIT CHEQUE READY

- Typically when you make an offer, you are required to prepare a good faith deposit draft of 5% of the purchase price.

This deposit does not go away. It is added on to the cost of buying the home. It is always a good idea to have this deposit prepared ahead of time. It is typically made out

"In Trust"

to the Brokerage of the Realtor you are working with deposit.
The expected size of the earnest money deposit is crucial. Some sellers often see a larger deposit as a sign that you're serious about the deal.
WORK WITH AN EXPERT REALTOR

- HIRE A REAL ESTATE AGENT WITH A PROVEN TRACK RECORD

Buying a house isn't easy, and it's not something you'll want to do on your own. An experienced real estate agent familiar with the neighborhood and has happy clients will be your new best friend.They'll show you houses that meet your needs and your budget. They'll be able to answer any questions you may have about the process of buying a house and so much more!How do you find said real estate agent? You could ask friends and family for referrals if you're moving to a nearby neighborhood. Checking out online review sites and compare reviews and testimonials will be worth your time.You can even "interview" real estate agents to feel how knowledgeable they are about the area, how many successful transactions they have under their belt, and even ask for references.A good rule of thumb to follow is to listen to your gut when you're talking to an agent. If you feel like you and the agent aren't compatible, they don't seem very knowledgeable or don't seem very interested… Don't sign any contracts and don't feel uncomfortable about finding yourself a new agent.
Have any Questions?

---