Psst... I am one of the few realtors that do not believe in full on and full out staging. I believe in letting the charm, ambience and personality of a home and its inhabitants shine through.
I believe in
Styling
versus
Staging
your home for sale. I believe in creating spaces that are charming and inviting lure buyers to your doorstep which give you the advantage as buyers make the rounds of open houses and showings.
I believe in letting a particular single buyer or buyers find  and make a connection with a seller and identify areas of commonality, passion or lifestyle.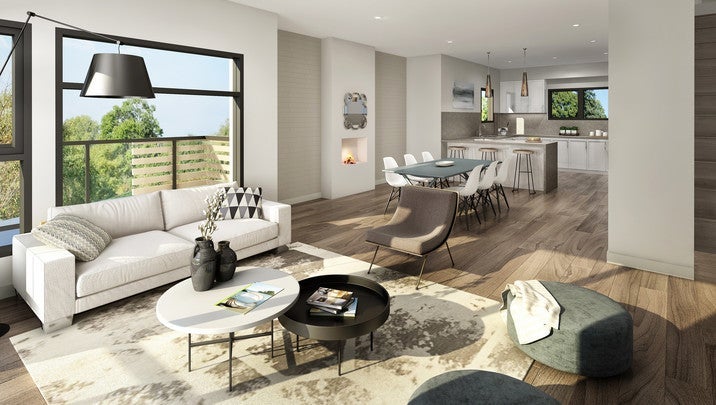 By now...you've heard quite a few buzz words in Real Estate. 
Words that realtors and interior designers use when you decide to list your home.
Staging is a huge word, quite powerful as a matter of fact. Professional stagers say that the practice helps sell homes faster and for more money.
Everyone talks about depersonalizing your home ...Why on earth would you want to do that?. 
Staging by its very name suggests a lack of authenticity however,
"Realtors who work with buyers say most buyers are willing to offer more money for a staged home compared to a similar nonstaged home," the report said, adding that:
49 percent of selling agents surveyed said staging usually has an impact on how buyers view a home.
47 percent said staging only sometimes has an impact.
4 percent said staging made no difference in how buyers respond to a home.
Is there any such thing however as Overstaging your home. Every home I have walked into that was staged screams "I am Staged - I am not authentic".
According to some experts ...Staging must take the personality out of the home. Yikes!
It's important to remove all traces of your life from a home you are selling. About.com's staging expert, Kristen DiNobile, says the goal of staging is to "take the personality out of the place."
Is this what appeals to the buyer?. 
I personally love a well lived home, a home that oozes happiness and comfort.
The most important things to do before you sell your home are to:
Clean
Eliminate eyesores and Objections
Eliminate Odors
Remove Clutter
Household Maintenance and Repairs is of paramount importance
Replace all lightbulbs and turn up the lighting.
Clean up the landscaping around the home.
I hope you've found these tips and tricks useful. If you are selling your house soon - or thinking about selling in this incredibly hot market - but not quite sure what to do then get in contact. I can provide advice or assistance on getting your house staged and ready for sale.
Please drop me a line at lolaoduwole@yahoo.ca to take advantage of my free, no obligation, 30 minute phone/skype/Facetime consultations.
I will help you understand how to get top money for your home and the steps you need to put in place - even before you think about engaging an estate agent. My team and I also offer a full home staging consultation to clients based in the Vancouver and Tri-Cities area.