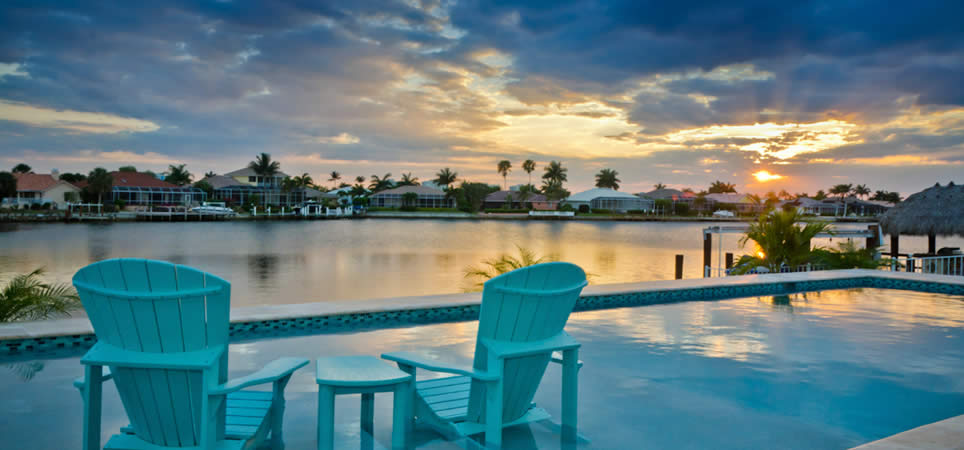 Have you ever been on vacation and fallen head over heels in love with your surroundings?
Heck, I'm betting a question has popped into your head at some point: what if I bought a home here?.
Ah, the vacation home. Yes you can.....It's a dream for many, but that doesn't mean it can't be a reality too. Owning a vacation home is not only a solid investment, but something you can enjoy as well. To help those who are weighing the pros and cons of buying a vacation home, we talked to several vacation homeowners to share some advice on what you need to consider when looking at owning a home away from home.Thomas G. – Make sure the home is small and manageable so it doesn't become a second job to maintain and start up each season.Andreas P. – If you think you'll rent it out when you don't use it…think again!Dennis M. – 
I would suggest that the vacation home be within three hours of your primary residence. This will make it easier to use, as well as check, if renting. It's important to understand the total costs – mortgage, taxes, association fees, assessments. If the vacation home is part of an association, be sure to obtain important association documents – Master Deed, By Laws, Meeting Minutes – which will provide you insight into the property and potential issues.
Nick D. – Expect company…all the time.Bob R. – Be sure to recognize the difference with buying a second home in a vacation community and buying an investment property in a vacation community. The first will be, or become, your home away from home and the later will require you to become a landlord, of some sort anyway. If you are planning to use the property for your family almost exclusively than you are in the market for a second home, but if you need to rent in order to comfortably own then you are looking for an investment property, good or bad. With second homes you have only yourself to worry about the care and respect shown to the property. With an investment property you have to accept that renters do not always treat your property the way you expect them to and that leads to disappointment, unexpected wear and tear, and costs of doing business. So, make sure you know what you want and don't reach so far that your dreams are lessened by constant worry.Cindy R. – Hire a property manager or someone who can watch your property while you're gone. I've used a property manager for years who checks on my vacation home weekly to make sure there aren't any leaks, damage or even theft when I rent it out.Mike L. – Talk to neighbors or realtors in the market you're buying to get a list of contacts who are reliable to fix things that might break or need repair when you're not there.John A. – Invest in
smart home tech
for your vacation home. A Nest camera, thermostat and smoke detector allow you to keep tabs on your place when you're back at home. Plus a smart lock for the door makes it easy for property managers or even repair men to come in and do work as needed. And if you have a smart camera, you can even virtually keep tabs on the work and communicate with them while you're at your home or office.Here's to hoping your summer plans involve a lengthy vacation and should you feel the need to invest in your favorite vacation destination, 
contact
me and I will find and connect you to an agent in our global network who can help turn your dream into a reality.