Your Ultimate Guide to Buying a Home - From Calling your Buying Realtor to Moving In Day. Don't worry if this timeline does not look like what you are looking at right now. Individuals and Circumstances vary.
This is only a Guideline.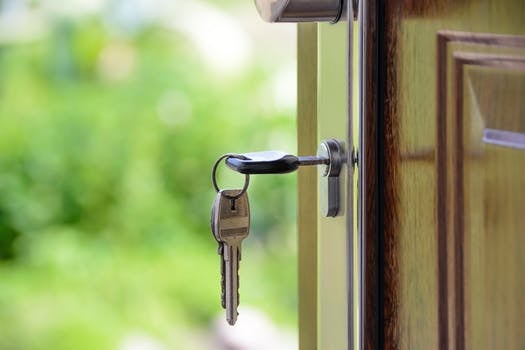 Before you start looking for your "dream" home, organize yourself by considering a few basic questions:
 

What are my housing needs?

 - We understand that where you choose to live is one of the most important factors in buying a home. 
 

What are the choices? 

-  From the first conversation, buyers know they are working with qualified professionals who know the local inventory.
There are also a number of factors (such as your income, credit score, your down payment, your debt, etc) that can change what you can spend and how large of a mortgage you can afford to take on. Check out the pages below to help determine how these factors will affect the size of your mortgage and what you'll be able to afford. 

Time spent answering these questions in advance may save you from frustration and disappointment during your search.

WEEK 1-2
Duration - Usually depending on circumstances and life Changes.

Your wants will be determined by affordability and down payment size.  Use our Home Affordability calculator 
Starting with getting an idea of what you can afford is the most important step – just a simple prequalification or chat with your bank can help you avoid falling in love with a home only to find out you can't afford it. By starting with an idea of what you can afford, you'll also be able to get a basis for what you can find within your estimated budget. Keep in mind that this is a just a start, and there are more formal steps down the road to guarantee a mortgage and affirm your actual mortgage qualification.

Figure out what location you want to be in. If this is a new location to you, do a drive by, go visit some of the local restaurants or parks and just get a feel for the area. Make a needs and wants list. What are your priorities? What can you compromise on? What type of property will you buy, (condo, townhouse, detached) and what will your lifestyle be like? Do you homework and start exploring so you have a rough idea of what you are going to buy!

WEEK 3-4 
Duration : Time: 1-7 days
What does a Real Estate Agent do for a buyer?

If you are buying a home, a real estate agent can help you find the right type of home at the right price, help prepare your offer to purchase, and present your offer to the owners. In most cases, there is no direct cost to a purchaser for the agent's services. The agent you work with will normally be paid part of the commission paid to the listing agent.

A realtor is going to be your guide to buying a home, so make sure you find one that you trust and has experience in the type of home that you are looking to purchase. A realtor will be able to help you learn more about the location, home, and process, as well as help you find listings that work based on your preferences. READ : Working with a Realtor.

Once you've narrowed homes down, they'll also be the ones assisting with finding important data and information to estimate a reasonable purchase price, and drafting, presenting, and negotiating to an accepted offer. Best of all, using a realtor to help you purchase a home is FREE service
ITEMS AND FORMS TO EXPECT IN YOUR BUYER PACKAGE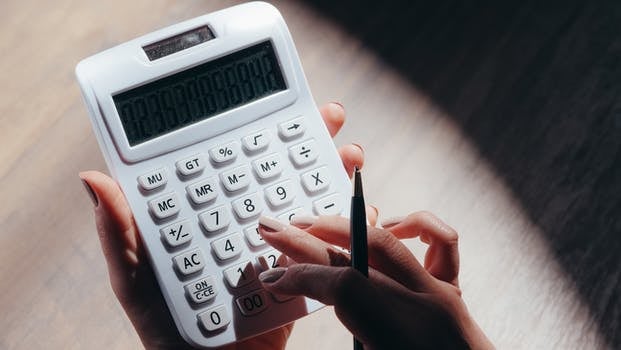 Secure Financing / Understand Financing Options and Home Buyer Rebates 



Duration : 5-7 business days

A pre-approval is more formal than a pre-qualification, as a mortgage broker will actually require income documents to confirm what a lender will give you for a mortgage as well as provide an interest rate hold for you.

USE OUR MORTGAGE CALCULATOR 

Meet with a mortgage broker to get your initial documents together, determine your credit score, and make sure you have enough for closing costs. You may need to clean up credit blemishes, pay off debt, ask for documents from your HR department or accountant, or save up a bit more money before you are able to purchase.

Furthermore, most sellers won't work with buyers that aren't pre-approved because it's too much of a risk. 
Be prepared, so that you can show sellers that you're serious and ready to go.

WEEK 5-8 
Home Shopping - Live Showings/Open Houses/Virtual Tours
Time: Days to months
You will be collaborating with your realtor on the listing search online, and your realtor should be keeping an eye out for any properties that match your generic preferences. When you find something that you like based on the listing details online, then let your realtor know so you can start checking out places in person together to get a better feel for them!
Your realtor should book private showings for you, or you can go check out open houses. Start to get a feel for different places, and adjust your needs and wants list accordingly.
Duration :  1-2 days
Once you've seen properties, you'll be able to narrow it down to the one that you want to write on. Have your realtor obtain all the important documents (if available) prior to writing to help with your decision, and also consult your mortgage broker beforehand to make sure it's in your affordability or not flagged by a mortgage insurer. (if you're putting less than 20% down)
When you have determined the property you are interested in, your realtor should prepare you with a comparative market analysis to show you the sold properties and help to estimate market value of the home. If the seller has listed too high you'll want to make sure you don't overpay. Alternatively, the seller may have listed low and be expecting a multiple offer scenario. Find out what the seller's listing strategy is and how they have priced according to the sales analysis and market to determine the best offer strategy.
In addition to the initial offered price of the offer, you'll also want to consider the deposit amount (typically 5%), included items, subjects, subject removal dates (usually 7-10 days), closing dates, terms, expiry date/time, and more.
Congrats - Your Offer was Accepted 
Time: Typically 6 to 72 hours
Once your agent presents the offer, then the seller has the option to accept, reject, or counter your offer. In the event that the seller counters your offer, then you have the right to accept, reject, or counter. This game of tennis goes back and forth until both the seller and the buyer either come to an acceptance, or one rejects the other entirely.
There is an expiry date and time that is stipulated on the contract, which is typically either 24, 48, or 72 hours. (more commonly 24-48) However, if you are in a multiple offer scenario or in a situation where you need the seller to make a decision ASAP to cut out other buyers, then a tight offer time frame may be a good strategy for you. However, if the sellers are travelling or unavailable, then you could end up without a response and a dead offer by being too aggressive with the time response. Your realtor should be asking the listing agent what a reasonable time frame is and determining what is best for all parties to come to an agreement.
Time: Typically 5-7 business days
Once you have an accepted offer you will then move on to the subject removal period, which is the buyer's time to perform due diligence on the property and make sure they can obtain the financing commitment from the lender on the home. This is also the time that you would work to prepare to make sure your deposit funds will be ready by the time that you remove subjects. (if so)
Common subjects can be seen below, along with average time to review:
Financing & Appraisal – 2-7 business days
Despite the lender approving your income via a pre-approval, once you get an accepted offer the lender will now have to approve the property that you are purchasing as well. They will review the purchase documents, order an appraisal to justify the value, and possibly ask for additional documents from you.
Review documents [subjects: Title, Property Disclosure, Strata Documents (if applicable)] – 2-5 days
The listing agent will send the title search, property disclosure statement, and strata documents (if strata) to you and your agent so that you will have the chance to review them during subject removal. This is your time to make sure you have an understanding of the property, the land it's on, and any details or history relating to the property.
If you're purchasing a condo or townhouse, you'll also want to review the strata documents in detail to make sure you have a good idea of how the strata is managed, the state of their contingency reserve fund, and the overall maintenance of the building.
If you're purchasing a detached home, you'll also want to check with the city to see if they have anything on file such as history of grow ops or permits.
Home insurance (quote) – a few days
While you don't technically need to lock in your home insurance during the subject removal period, it is a good idea to get an understanding of how much your insurance will be as this is an annual cost you will continue to incur as a homeowner. If this is a strata property that you're purchasing, you'll also want to confirm what the strata's coverage and deductibles are to make sure you can obtain adequate unit insurance. The insurance must be effective by the completion day.
Inspection – 3-7 days to schedule, a few hours to inspect
One of the subjects you may put in is an inspection clause. Choose an inspector that is qualified, experienced, and trustworthy. Once they've completed the inspection they will prepare a report for you to read through so that you understand the state of the property, maintenance, and upgrades that may be required when you move in or over time.
If you're satisfied with all of your due diligence and documentation received during subject removal, and were approved for financing then you are ready to remove subjects and commit to purchasing the property!
Time: Within 24 hours of subject removal
If you're satisfied with the findings from each subject and were able to obtain financing, then you'll remove subjects and submit your deposit!
The deposit is typically 5% of the purchase price, and is good faith money that is held in trust by the buyer's agent's brokerage that will later form a part of your down payment at completion. Once you hand in the deposit the deal is considered "firm" and the home is "sold!" Now all you have to do is prep for completion.
WEEK 9-10
Time: 2 weeks – months
The completion and possession dates will have been negotiated in the contract of purchase and sale at the time of your offer. These dates can range from as short as 2 weeks to month!
Choose notary or lawyer: Once you've removed subjects and handed in your deposit, you'll need to choose a notary or lawyer to facilitate your completion. They will be the ones in charge of organizing all of the documentation, and facilitating the transfer of the funds to the seller and title ownership in to your name at completion.
Finalize your mortgage commitment:
Finalize your home insurance:
Meet the notary or lawyer to sign the paperwork and provide the final closing funds: You will typically meet with the lawyer or notary 1-3 days prior to the completion date to provide them with the bank draft for any remaining down payment funds or closing costs to complete on the purchase.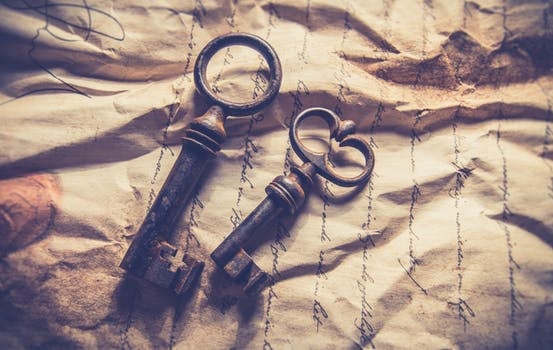 Closing /Possession Day - Key Day

Time: Possession typically occurs 1-4 days after completion

The completion day is the day that title transfers to you and the money for the sale is transferred to the home seller! Congratulations you're officially a homeowner!