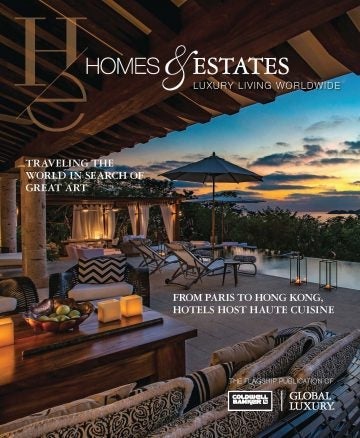 The modern expression of luxury real estate, Coldwell Banker Global Luxury aligns the power and recognition of the Coldwell Banker brand with the experience and stellar reputation of an unmatched agent base to consistently exceed the expectations of even the most discerning clientele.
Coldwell Banker is recognized around the world for leadership and delivering premium experiences. The luxury market is no exception. We have a rich heritage and unmatched track record of selling some of the world's most iconic homes and celebrity estates. The Coldwell Banker brand*:
Handles more than $129.6 million in luxury home sales each day

Represents more than 25,000 $1+ million homes
Attained a $1.9 million average sales price for $1+ million homes
It comes as no surprise that the Coldwell Banker name resonates strongly with affluent consumers and professionals in the luxury real estate space.The 
Coldwell Banker Global Luxury
 program sets the gold standard for modern luxury real estate marketing, continuing a legacy established by the 
Coldwell Banker®
 brand in 1906. 
The essence of the program is simple: combine the prestige of the Coldwell Banker name with the top luxury real estate masters and the reach of an international network of 88,000 agents in 3,000 offices in 49 countries and territories. Coldwell Banker Global Luxury specialists have a track record of representing some of the most significant properties of all time. 
We are part of the rich tradition of Coldwell Banker-affiliated agents and teams who sell $129.6 million in luxury homes each and every day.*